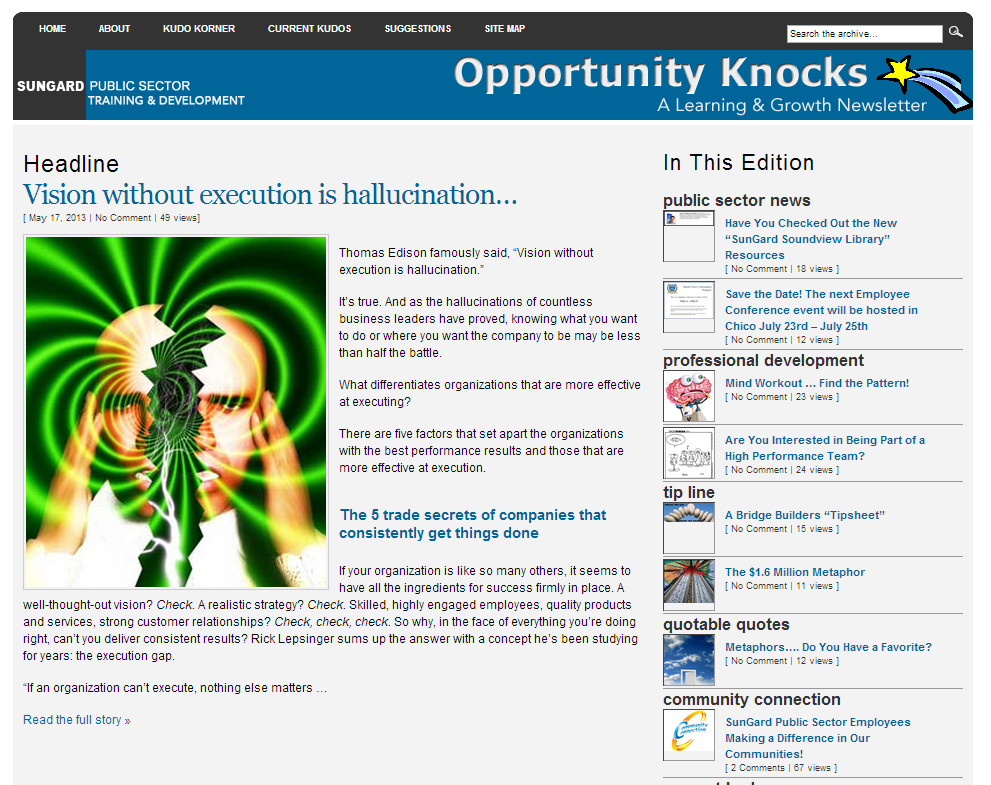 Opportunity Knocks is an internal training newsletter that provides information about training opportunities, tips, and information about community involvement.
Originally this letter was being put together in MS Publisher, and emailed to employees as a PDF. This, however, meant that it could not be easily searched and that people often did not read it. The newsletter would go out every two to three months, and took nearly a week to assemble.
In 2009, I reviewed some of the previous newsletters, and we came up with a proof of concept to show the manager about using a website to host the newsletter. Built on top of WordPress, we customized the theme to look like a magazine layout, with categories, and issue months.
By removing the layout concerns from the editor, we were able to quickly improve the time to assemble each issue. Now instead of three to four days, it only takes about a half a day. Additionally, we were able to add a search feature, and analytics to quickly see which pages were being viewed, and when.
The custom theme was further customized by adding additional code to control the layout of the website by coding customizations in PHP, and styling the CSS to provide a consistent view across all major browsers.